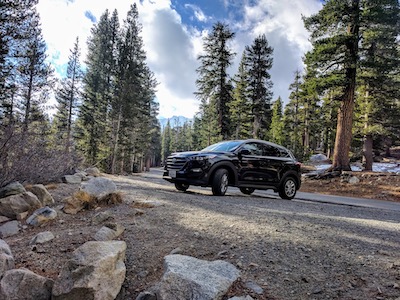 New innovations for all-season tires allow the tires to exhibit even better driving performance during the summer. New technologies like cooling edges, polished grooves, 3D sipes, silent groove design, as well as a hydroplaning indicator, provide these tires with excellent grip, great handling, quiet drive and low rolling resistance. They include innovations to protect against hydroplaning, so that unexpected rain showers during the summer, will not make your drive more dangerous. These innovations include polished grooves and slippery main grooves that allow water to flow faster and more effectively to reduce the risk of getting involved in accidents due to aquaplaning.
Another great addition to car tires is the 3D Lock Sipes that stiffens the structure of the tires to reduce heat generation. This helps withstand the stress of poorer road conditions and improve handling on dry dusty summer roads. You can also add run flat technology and aramid-reinforced sidewalls to improve the tires durability from side impacts.
All-season tires are indicated for use during warm seasons and shouldn't be used during winter conditions if they are not approved for winter use. Only tires that have the severe service emblem on the sidewall should be used during winter conditions. If you want a tire you will need to use winter approved all-weather tires if you want one set of tires for the whole year, or then you will need to change between all-season tires and winter tires. This will give you excellent performance throughout the year, but you will need to make sure that you change before the winter weather arrives so that you have good grip on snow and ice. It can be very dangerous to end up in winter conditions with all-season tires that aren't approved for those conditions.
For more information on new tire innovations, visit nokiantires.com