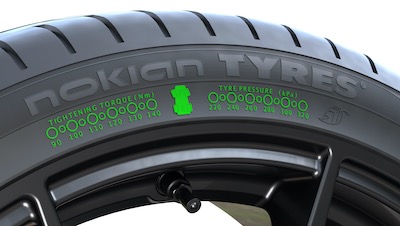 If you own a mid-sized passenger car and you need a new set of summer tyres, then the new AA-rated Nokian eLine 2 summer tyres are a great choice. The AA-rated means that means it rates highest, A in the category for both fuel economy and wet grip, which makes them perfect as summer tyre. The wet grip is somewhat of the most important factor to reduce the risk of driving in heavy rain or thunderstorms, which is the most dangerous environment during the summer. These can be found by searching for 205/55R16 summer tyres online.
The provide the ultimate control on wet roads combined with great driving comfort at any speed during warm conditions. Their low rolling resistance provide low wear and improved fuel economy, which can result in savings of up to 0.6 l/100km. Due to its great wet control it also ensures reliable top performance under all weather conditions. The precise driving feel and optimal comfort. That low fuel consumption and low tyre wear, makes it a very interesting economical choice for savings as you drive with the tyres, without jeopardizing your safety or driving comfort.
The Nokian eLine 2 is also recommended for mid-sized electric or hybrid cars, so that you can safely use them without them wearing out too fast. People tend to purchase electric cars or hybrids as they value environmentally friendly driving with low greenhouse gas emissions and that they are produced as beneficial as possible for the environment. They of course also want to benefit of the carefree use and low operating costs. An optimal tyre choice can improve the safety and driving comfort while also being able to increase its operating range even further, so that you don't run out of charge.
Nokian Tyres has a comprehensive product range of over 400 tyres of both high-quality winter and summer tyres especially developed and tested for use on electric cars under demanding conditions. This will help electric cars move safely on snow and ice and in pouring rain. Since electric cars and hybrids have battery packs that make them heavier than cars with combustion engines, it will take longer to stop. This means that high-quality tyres become even more important especially on slippery and wet surfaces and in case of surprises. The range includes winter tyres that are among the best in the industry in terms of ice and snow grip and the selection of summer tyres exhibit excellent wet grip.
Regardless if you are purchasing car tyres for a petrol engine car or an electric car or hybrid, the Nokian eLine 2 are good tyres that will keep you satisfied and safe while driving your car. It is when the rain comes that the easy summer driving becomes tricky, but with these tyres they provide excellent wet grip and can minimize the risk of experiencing aquaplaning as long as the tread depth is above 4 mm, when it is time to change them.
For more information regarding the range of tyres from Nokian Tyres and the Nokian eLine 2, visit: nokiantyres.com