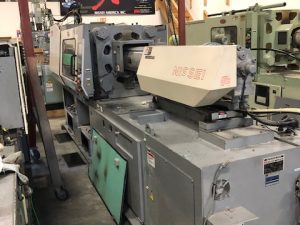 If you are looking to purchase used plastic machinery to use in the production of plastic parts in your business, you need to know what to do in order to get your money's worth. While it is possible to get a used plastic injection molding machine that can serve you well if you just search carefully, you can also waste your money on a faulty machine if you are not careful. The following are some of the things you should do to make sure that your purchase goes on smoothly.
Before you purchase used plastic machinery, it is important to determine if it comes with leveling pads, prints as well as a manual. Also find out if machine specifications are available. A machine that does not meet these requirements should be avoided by all means.  The last thing you want is to purchase a machine that will give you a hard time figuring how to use.
Another thing you need to do when looking for the right used plastic machinery to buy is ask if the seller owns the machine or if they are just brokering it.  If the seller is the owner of the machine, it means that they have firsthand exposure of the machine as well as a vested interest in the condition of the machine. Be careful when dealing with brokers, because most of them are just interested in making quick money.
When you purchase a used plastic machinery, be prepared for costs that are usually not associated with the purchase of new machines, most commonly machine loading. You may have to spend some money to recondition the machine before you start using it to be assured of the best experience from it.
For more tips on how to buy used plastic machinery, visit our website at http://www.premierplasticsnj.com/